Christmas Boxes of Delight: The Big Give campaign
We did it - thanks to you
This campaign is now closed - if you would like to support Tyne & Wear Archives and Museums you can do so here.
Thanks to the generosity of our supporters we raised £5,240. We are so very grateful to everyone who donated - this means that we can now supply Newcastle schools who need it most one year's access to Boxes of Delight learning resources. Watch this short film to see how they can enrich children's lives.
Every £1 donated was doubled thanks to The Big Give online campaign, who pledged match funding. An estimated 60,000 children have missed out on life enhancing school museum visits as a result of the current pandemic; the Boxes of Delight loans programme enables teachers to bring the museum into the classroom of the schools who need it most.
What teachers say about the Boxes of Delight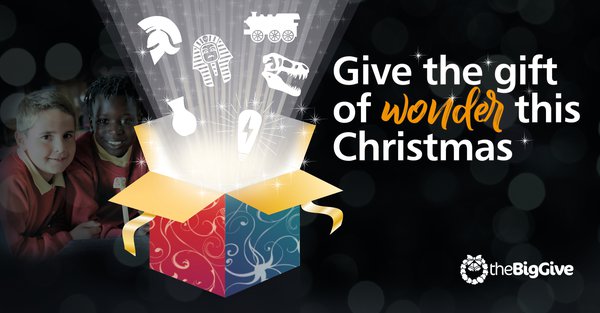 "The Boxes of Delight bring history alive to our pupils. They allow children to understand how events took place such as the Secret Bunker activity box - this was such a success with the pupils as they really understood how battle strategies worked. They have enjoyed discussing artefacts and comparing them to what we use today and understanding how life has changed over time. I believe the boxes give children a real insight to history and what life was like during the time period they are studying".
"As a school we always have a yearly subscription to the boxes of delight – we wouldn't be without them."

"The Boxes of Delight give the children lots of "hands on" experience with genuine artefacts. The children in my class love exploring the Victorian toys when investigating old-fashioned toys."