Great North Museum: Hancock shortlisted for national Family Friendly Museum Award
06 July 2021
"We're always looking for new ways to provide fantastic cultural experiences for local families and I'm so pleased that this has been recognised again."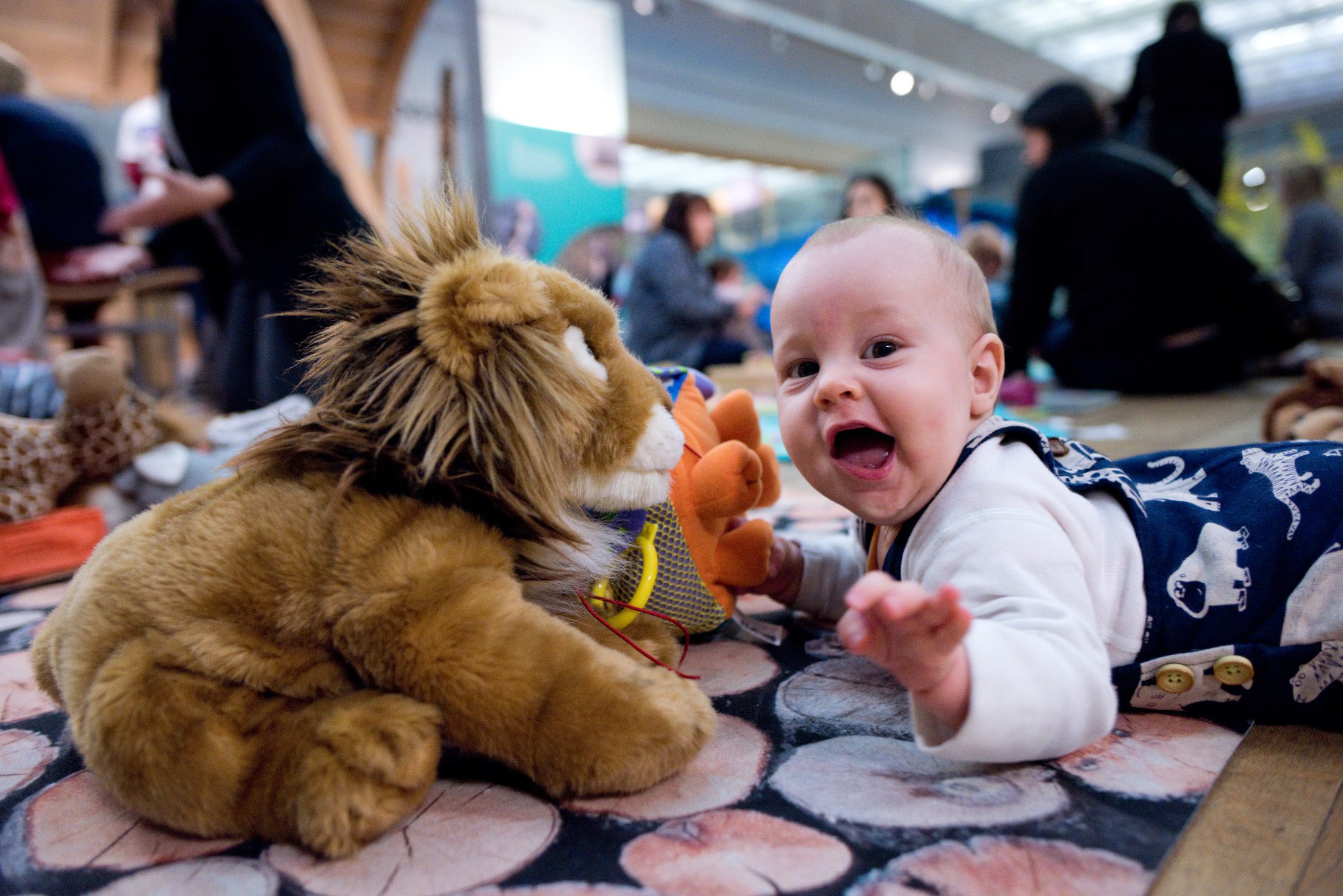 Newcastle University's Great North Museum: Hancock has been shortlisted for the Kids in Museums Family Friendly Museum Award 2021.
Charity Kids in Museums has run a prestigious annual award for the past 15 years, recognising the most family friendly heritage sites in the UK. It is the only museum award to be judged by families.
From April to June, families across the UK voted for their favourite heritage attraction on the Kids in Museums website. A panel of museum experts then whittled down hundreds of nominations to a shortlist of 20 heritage attractions.
The Great North Museum: Hancock is vying against two other museums in the Best Large Museum category – the Horniman Museum and Gardens, London and the World Museum, Liverpool – and a further 17 museums for the overall Family Friendly Museum Award.
Caroline McDonald, Manager at the Great North Museum: Hancock, said:
"Having won the Best Medium Museum category in 2019, we're thrilled to be back on the shortlist for 2021's awards, this time in the Large Museum category. Thank you to everyone who nominated us for the award and to all the families who support our work by visiting the museum and engaging with us online.
"We're always looking for new ways to provide fantastic cultural experiences for local families and I'm so pleased that this has been recognised again."
Professor Julie Sanders, Deputy Vice-Chancellor and Provost at Newcastle University, said:
"Newcastle University is very proud that the Great North Museum: Hancock has been shortlisted for this prestigious award. There is a lot of work throughout the region which is encouraging children and young people's engagement in arts and culture, and that the Museum features again on the shortlist is testament to their leading work in this area.
"The team do a fantastic job of bringing our world-leading research on everything from archaeology and ancient history to climate change and environmental sciences to audiences of all ages. Over the years for many young people the museum has acted as a magic portal opening up the possibility of educational and research futures and we are just really proud to be part of that transformative impact."
Responding positively to the coronavirus pandemic, the Museum created virtual versions of exhibitions, online storytelling sessions, downloadable activities for schoolchildren and art competitions for families to enjoy. Learning materials were also distributed via local food banks.
Families have now returned to the Museum and are looking forward to the re-launch of the Mouse House – a special gallery for under 5s' – following a £25,000 renovation. The space is scheduled to reopen in August 2021.
This summer, shortlisted museums will be visited by undercover family judges who will assess against the Kids in Museums Manifesto. Their experiences will decide a winner for each award category and an overall winner of the Family Friendly Museum Award 2021. The winners will be announced at an awards ceremony in October.
Follow the Family Friendly Museum Award on Twitter by following @kidsinmuseums and #FamilyFriendlyMuseum.
The Family Friendly Museum Award has been made possible by funding from Arts Council England.