Lindisfarne Gospels to go on display at Laing Art Gallery
05 February 2021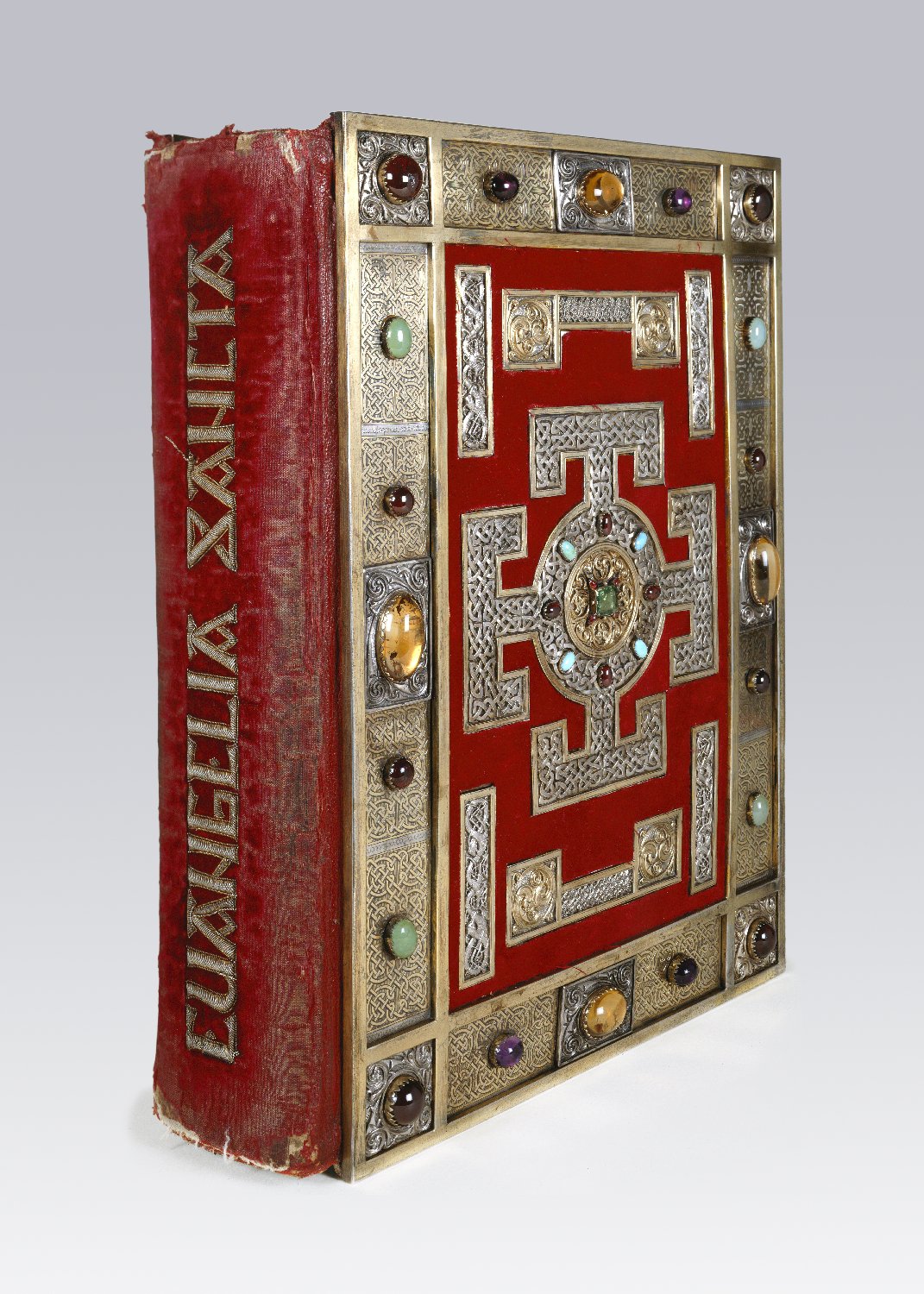 The Lindisfarne Gospels, the most spectacular surviving manuscript from Anglo-Saxon England, will go on display at the Laing Art Gallery, on loan from the British Library in 2022.
The manuscript will feature in a high profile exhibition at the Laing Art Gallery with a supporting exhibition at neighbouring Newcastle City Library with the aim of attracting visitors from across the North and beyond.
The 2022 exhibition will focus on the meaning of the Lindisfarne Gospels in today's world and how its themes link to personal, regional and national pride and identity.
To celebrate the Gospels going on display, venues across the North East will be invited to host supporting events and there will be an accompanying programme of activity for community groups and schools, as well as a high profile artist commission to reimagine the Gospels for a 21st century audience.
This is the fifth time since 1987 that the Lindisfarne Gospels has been on display in the North East. In 2013 the manuscript was the focus of an exhibition at Durham University, which attracted nearly 100,000 visitors, and told the historic story of the Gospels and its spiritual significance. The manuscript has also been to the Laing Art Gallery twice before, in 1996 and 2000.
The plan to display the Gospels in Newcastle was co-ordinated by the North East Culture Partnership and The British Library. Following a competitive process Tyne & Wear Archives & Museums (TWAM) in partnership with Newcastle City Library was selected as the preferred bidder and approved by the Association of North East Councils (ANEC), receiving warm support by local leaders across the area.

---
What is the Lindisfarne Gospels?
The Lindisfarne Gospels has long been acclaimed as the most spectacular manuscript to survive from Anglo-Saxon England. It is a copy of the four Gospels, the biblical books recounting the life of Christ, along with the associated texts that typically form part of Gospel-books, such as chapter lists and letters written by St Jerome (d. 420).
The copying and decoration of the Lindisfarne Gospels represent an outstanding artistic achievement. The book includes five highly elaborate full-page carpet pages, so-called because of their resemblance to carpets from the eastern Mediterranean. The Lindisfarne Gospels is also celebrated for the intricately decorated words that open each Gospel, and the portraits of the four evangelists, Matthew, Mark, Luke and John.

---
Where can I find out more about the Lindisfarne Gospels?

You can learn about the Lindisfarne Gospels by exploring the digitised collection items on the British Library website. Zoom in on the book's intricate illuminations, or see if you can decipher the Old English gloss added between the lines of the main Latin text by a priest named Aldred – the earliest rendering of the Gospels in the English language. Find out more: www.bl.uk/collection-items/lindisfarne-gospels
Image credit: Spine of Lindisfarne Gospels c. 700 (Cotton MS Nero D IV) (c) British Library Board