Long-term supplier signs up as museum supporter
13 December 2021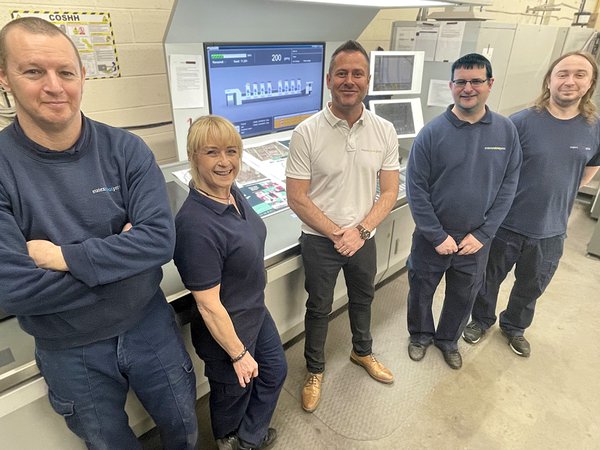 After decades as a valued supplier, award winning Newcastle based printing service Statex has entered into a business partnership with the region's museum, gallery and archive group Tyne & Wear Archives & Museums (TWAM).  
Statex provides a wide range of printed material using state of the art techniques from lithographic printing to direct mail services for a wide range of clients like Durham University, TWAM, and Newcastle Building Society.
Neil Macray, Sales Director at Statex said:
"Statex is delighted to support Tyne & Wear Archives & Museums and our close working partnership has been in place for over 18 years.
"Like TWAM, Statex are immensely proud of our heritage. Our shared passion for the north east and supporting what the museums do is testament to our long term relationship. With the ability to provide a wide range of printed services from annual reports and booklets to visitor information leaflets, posters, signage and flyers our true one-stop-shop service proves invaluable to the whole team at the museum and gallery service."
Operating for over 25 years, Statex is committed to operating in a sustainable way, and make this at the forefront of their business. As one of the first printing companies to be awarded with the ISO 14001 Environmental Management accreditation, they also ensure their supply chain are ISO 14001 compliant too, meaning that all the suppliers they work with have eco-friendly status.
Nigel Alston-Philips, Development Specialist at TWAM said:
"TWAM has worked with Statex for almost two decades within a warm reciprocal working relationship, providing printed materials for many exhibitions at the museums and galleries over the years. Moving forward we're delighted to strengthen this shared history with a business partnership."
TWAM manages nine museums and galleries across Tyneside and the Archives for Tyne and Wear, including the Great North Museum: Hancock, Discovery Museum and the Laing Art Gallery on behalf of the four local authorities in Tyneside and Newcastle University.  
The support of business partners enables Tyne & Wear Archives & Museums to engage millions of people who visit our 4 museums, 3 art galleries, 2 Roman forts and 1 archive. It helps us to bring world-class objects and exhibitions to the region such as the Lindisfarne Gospels exhibition at the Laing Art Gallery in September 2022.
Business partner support contributes to ensuring 75,000 school children can enjoy the learning programmes our museums and galleries deliver. It also helps to secure the future of our community programmes for local people who would never usually visit a museum or gallery – taking the museum to them.
If you're interested in becoming a business partner and supporting our work get in touch with Nigel.Alston-Phillips@twmuseums.org.uk

Find out more about Statex: https://www.statex.co.uk/