Railway volunteer wins Museums + Heritage award
28 September 2020
Joe wins Individual Volunteer of the Year Award - "a role model for young volunteers everywhere"
We are delighted to share the news that one of our volunteers at Stephenson Steam Railway (SSR) won Individual Volunteer of the Year at the national Museums + Heritage Awards ceremony held online Tuesday evening, 22 September 2020.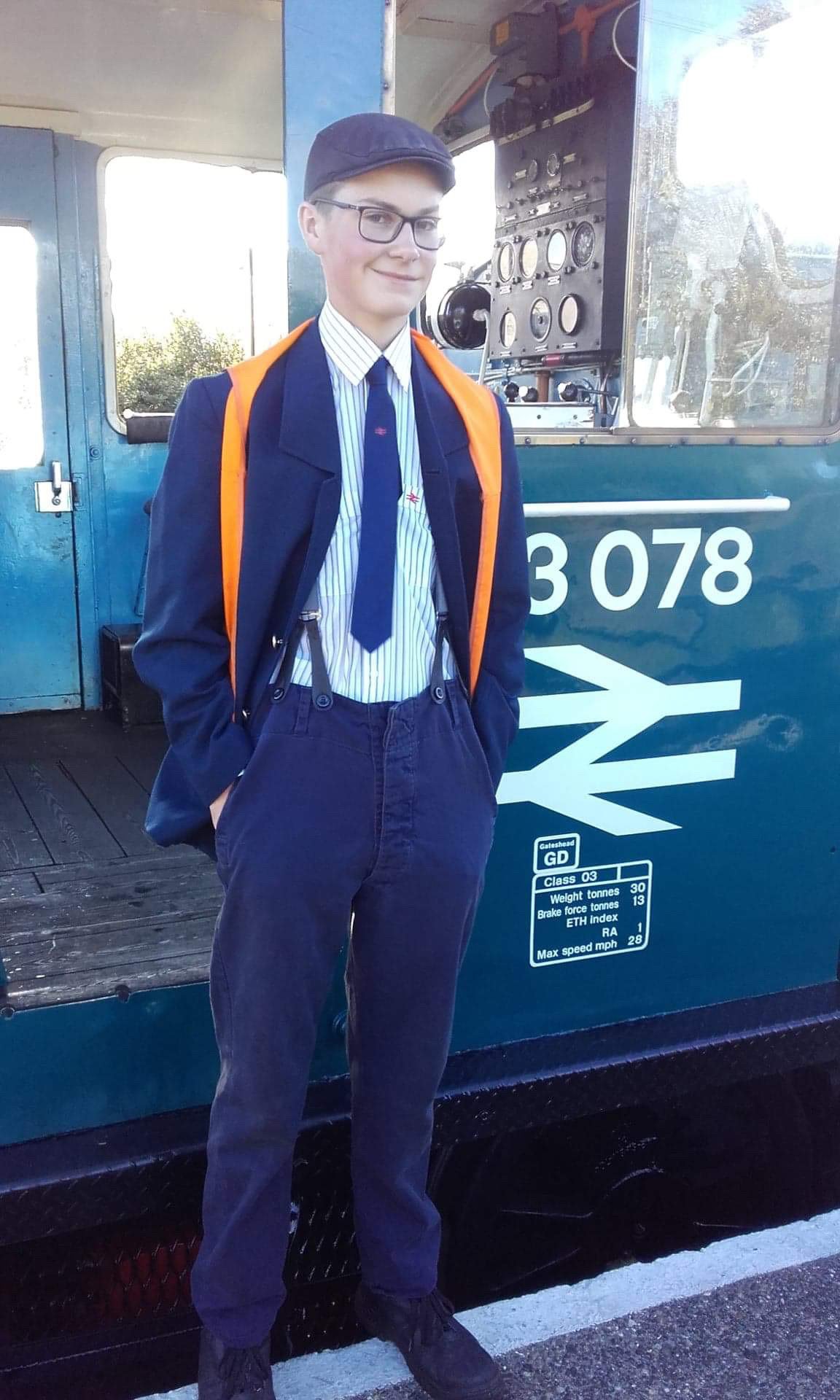 Joseph Stuart has volunteered for the North Tyneside Steam Railway Association (NTSRA) at Stephenson Steam Railway since he was 9 years old and is an invaluable member of the volunteer team at the museum. One of the youngest members of the NTSRA, Joe is keen to learn and develop his skills, always supporting fellow volunteers and contributing ideas for the development of the site and the visitor experience. His interest in locomotives led to qualifying as a fireman at the age of 16, becoming one of the youngest to do so in the UK. Alongside working on the railway, he also helps in the workshops, taking on a variety of tasks such as fitting and painting. In 2019, as well as studying for his GCSEs, Joe was instrumental in organising the railway's first Diesel Gala, a hugely successful weekend event featuring a variety of diesel locomotives and an intensive timetable of passenger and freight trains. Joe's energy, commitment to detail, excellent communications and confident, positive approach were very evident throughout.
NTSRA works closely in partnership with Tyne & Wear Archives & Museums and North Tyneside Council to deliver the visitor offer at SSR in North Shields. We're very grateful to all of our volunteers and it is excellent to see one of them recognised with such a prestigious award.
Find out more about volunteering for TWAM
If you'd like to further explore volunteering opportunities with TWAM, please contact the volunteering team at volunteer@twmuseums.org.uk
For railway operating volunteering at Stephenson Steam Railway, please call David Grindley, Engineering & Railway Operations Manager for an informal chat on (0191) 277 7135 or email david.grindley@twmuseums.org.uk
Media enquiries
For more information, please contact: Alison Maw
E: alison.maw@twmuseums.org.uk