The Pea Green Boat Project
A new volunteering project working with refugees and asylum seekers
About Pea Green Boat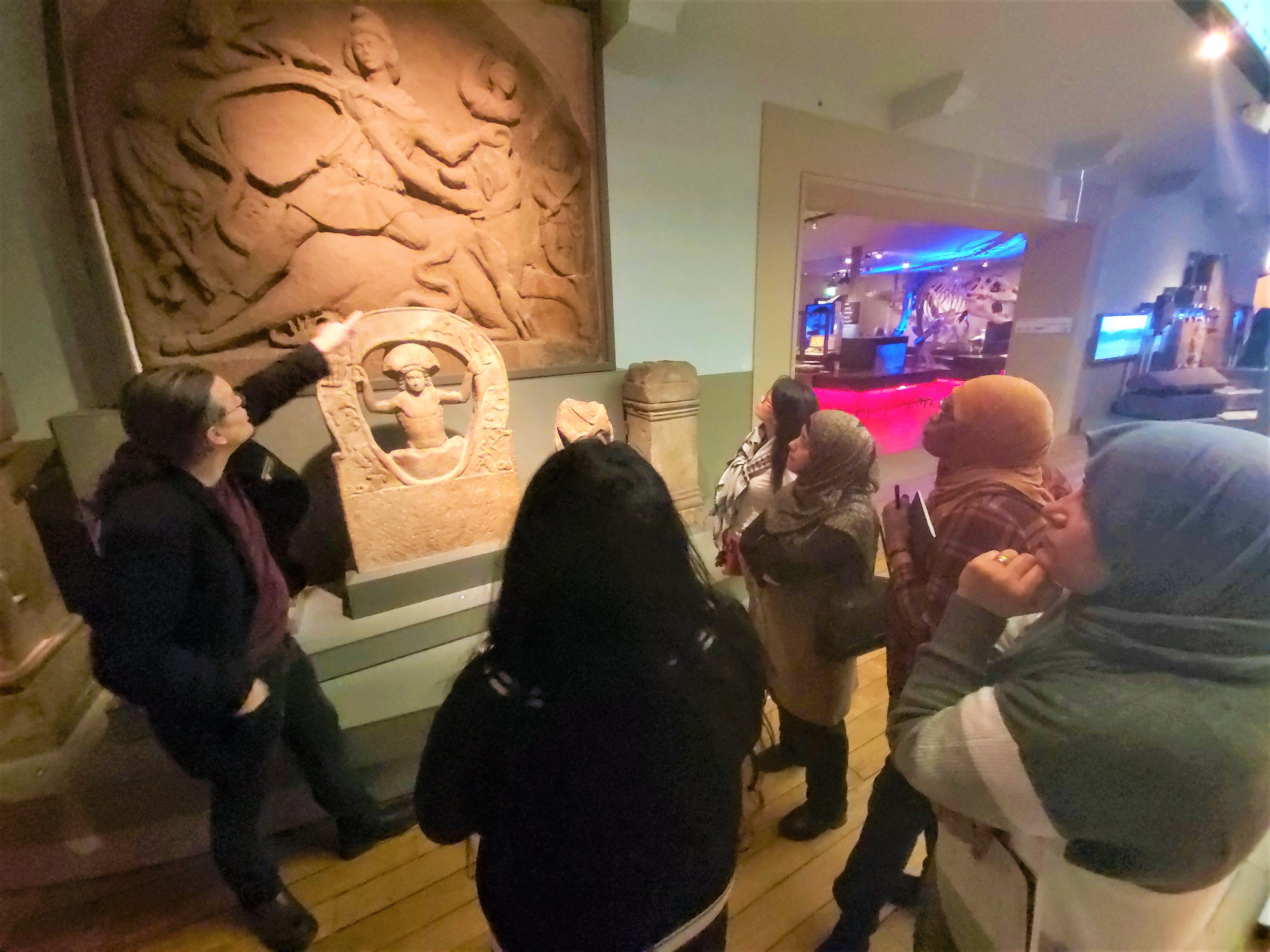 Pea Green Boat is an 18 month project currently taking place at Tyne & Wear Archives a Museums (TWAM) and is funded anonymously through the Community Foundation.
Inspired by the Multaka initiative, a successful cultural volunteering project for refugees in Berlin, TWAM will work local organisations who support refugees and asylum seekers to introduce people to culturally diverse and exciting museum collections. Collaboratively, TWAM will work closely with refugees and asylum seekers to introduce people to TWAM's volunteering programme and to develop public tours in a number of languages focusing on particular points of interest within the collections.
The outcome of Pea Green Boat will be a legacy of community learning and outreach that offers people support, development opportunities and the opportunity for new volunteers to undertake training modules from TWAM's 'Core Museum Skills' programme, enhancing their employability, other skills and quality of their experience in the North East.
The project goes hand in hand with TWAM's mission statement and community values which are to 'help people determine their place in the world and define their identities, so enhancing their self-respect and their respect for others' and we believe 'we make a positive difference to people's lives, inspire and challenge people to explore their world and we are a powerful learning resource for people of all needs and backgrounds.' The tours developed within Pea Green Boat will be a valuable resource for future refugees and asylum seekers arriving in Newcastle.
For further information on this project or to find out how to be involved please contact Ruth Sheldon, Project Coordinator. Ruth.Sheldon@twmuseums.org.uk

Museum tours in English and Arabic and German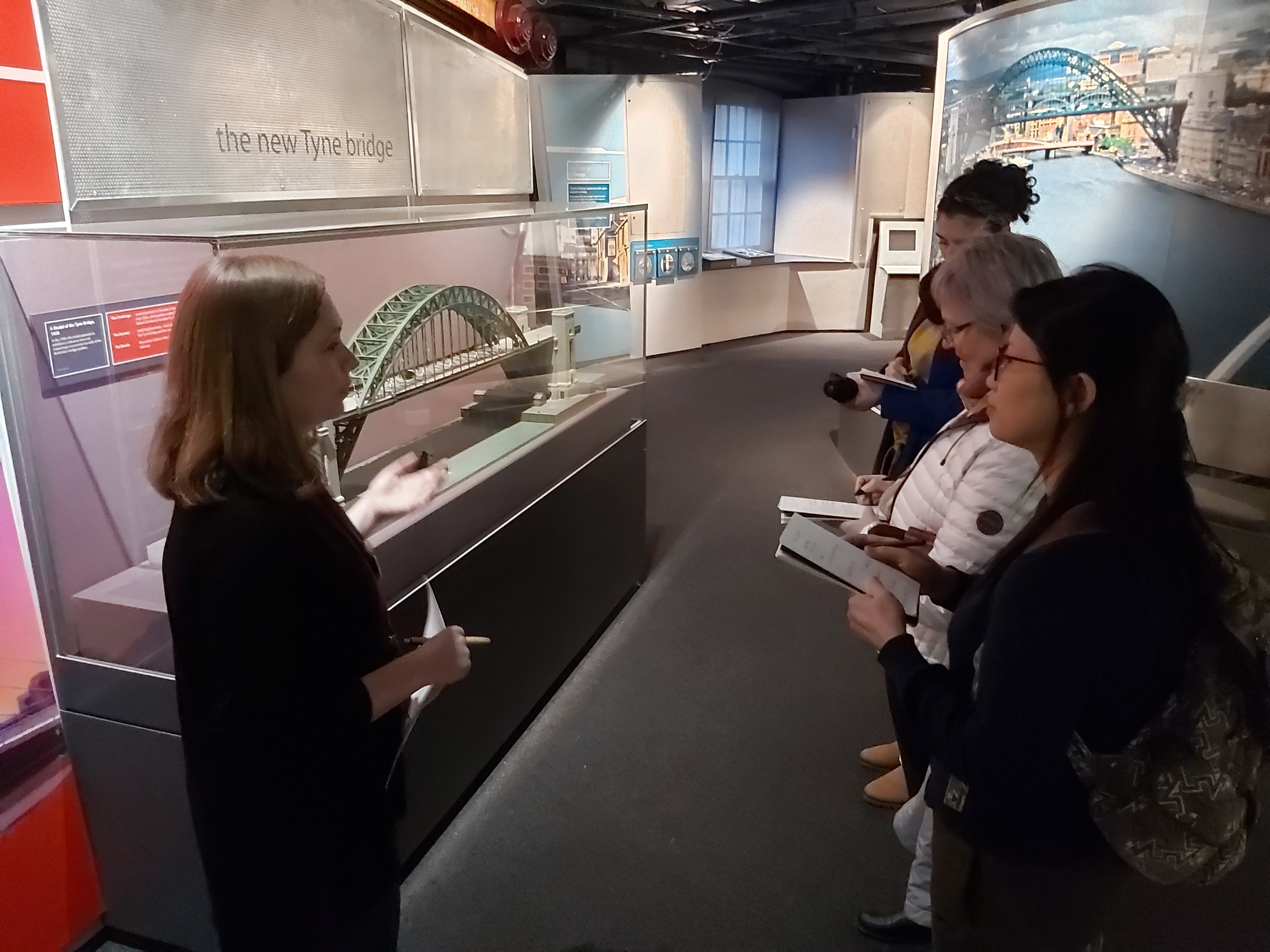 Tyneside Challenge gallery at Discovery Museum
Click here to download the tour in English
Click here to download the tour in Arabic
Story of the Tyne gallery at Discovery Museum
Click here to download the tour in English and Arabic
Click here to download the tour in German
Hadrian's Wall gallery at Great North Museum: Hancock
Click here to download the tour in English
Meet some of the Volunteers involved in the Pea Green Boat project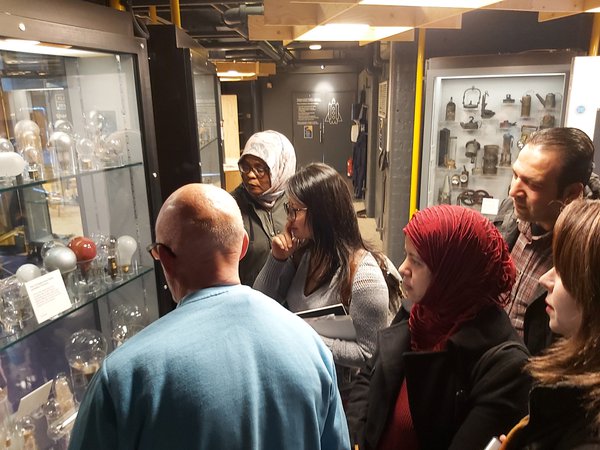 ---
Meet Ekhlas Ali Mohsin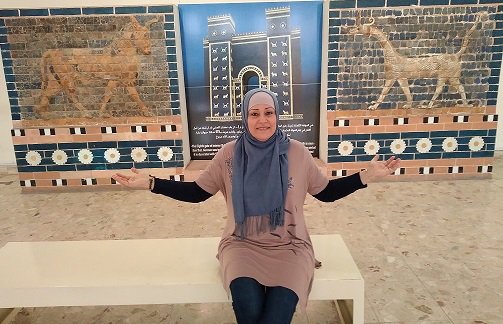 Born in Baghdad, Iraq (1974); studied at the University of Baghdad (1992-2003) and at Newcastle University (2013-2020); worked for the Iraqi Ministry of Higher Education and Scientific Research at the University of Baghdad (2006-2007) and the University of Kufa (2007-2018); had training and online courses in teaching English (2008-2016); did volunteering work to empower Iraqi female teachers of English (2009-2011); a member in TESOL USA (2007-2008), the Association Francophone de la Communication Parlée (2016-2017), and the Association for French Language Studies (2016-2017); a founding member in TESOL Iraq (2010-Present), and the Women in Public Service Project/ Massachusetts/Wellesley College/USA (2012-present); a visiting scholar at Rider University, NJ, USA (01/07-30/08/2010); a co-leader for the online Global Village project at Rider University /NJ/USA (2008-present); had administrative positions (2008-2012); have publications on teaching English, translation and Linguistics (2012; 2013; 2018); interested in Literature.
Meet Nisreen Al Namnam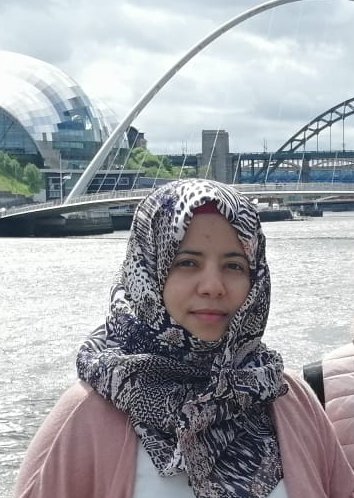 Learning can open so many doors and broaden horizons and partaking in a new activity that everyone passionate about. It can help to meet new people and develop a deeper understanding. My great passion are nurturing and growing my knowledge. I am an enthusiastic, adaptable individual with a keen desire to learn and an acute interest in the discovery of history of science. My experience as a dentist and scientist have taught me how to be self-motivated, well-presented, supportive, and confident researcher who particularly enjoys collaborating with others from different disciplines to develop new skills and solve new challenges. Possessing the ability to be mindful of both my own role and the roles of others to achieve successful and beneficial outcomes.
Meet Arezoo Alyari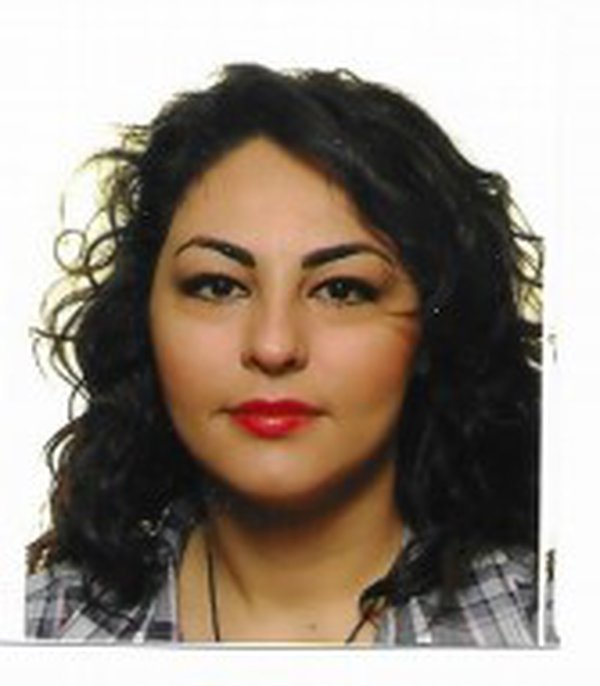 Arezoo Alyari
born in Tehran
Iranian origin
Date of Birth, 23,03,1978
speak Farsi, Azari, Turkish and a little bit Dutch.
moved from Belgium to England one a half years ago
live in Newcastle upon Tyne
hobbies are dancing, reading the storybook and painting
Follow the Pea Green Boat project on Instagram
Thank you
The Pea Green Boat project has been supported and developed by a number of staff at Tyne & Wear Archives & Museums. Their expertise and knowledge, which they have shared with us, has made the project and absolute joy to work on as Project Coordinator and for all of the fantastic volunteers that I have been working with over the past year.
Thank you to my colleagues:
Andrew Parkin, Keeper of Archaeology
Helen Vasey, Assistant Keeper of History
David Weatherstone, Assistant Outreach Officer
The Friends of Discovery Museum
Thank you all, it is a pleasure to work with you.
Ruth Sheldon, The Pea Green Boat Project Coordinator