Must-see Museums privacy notice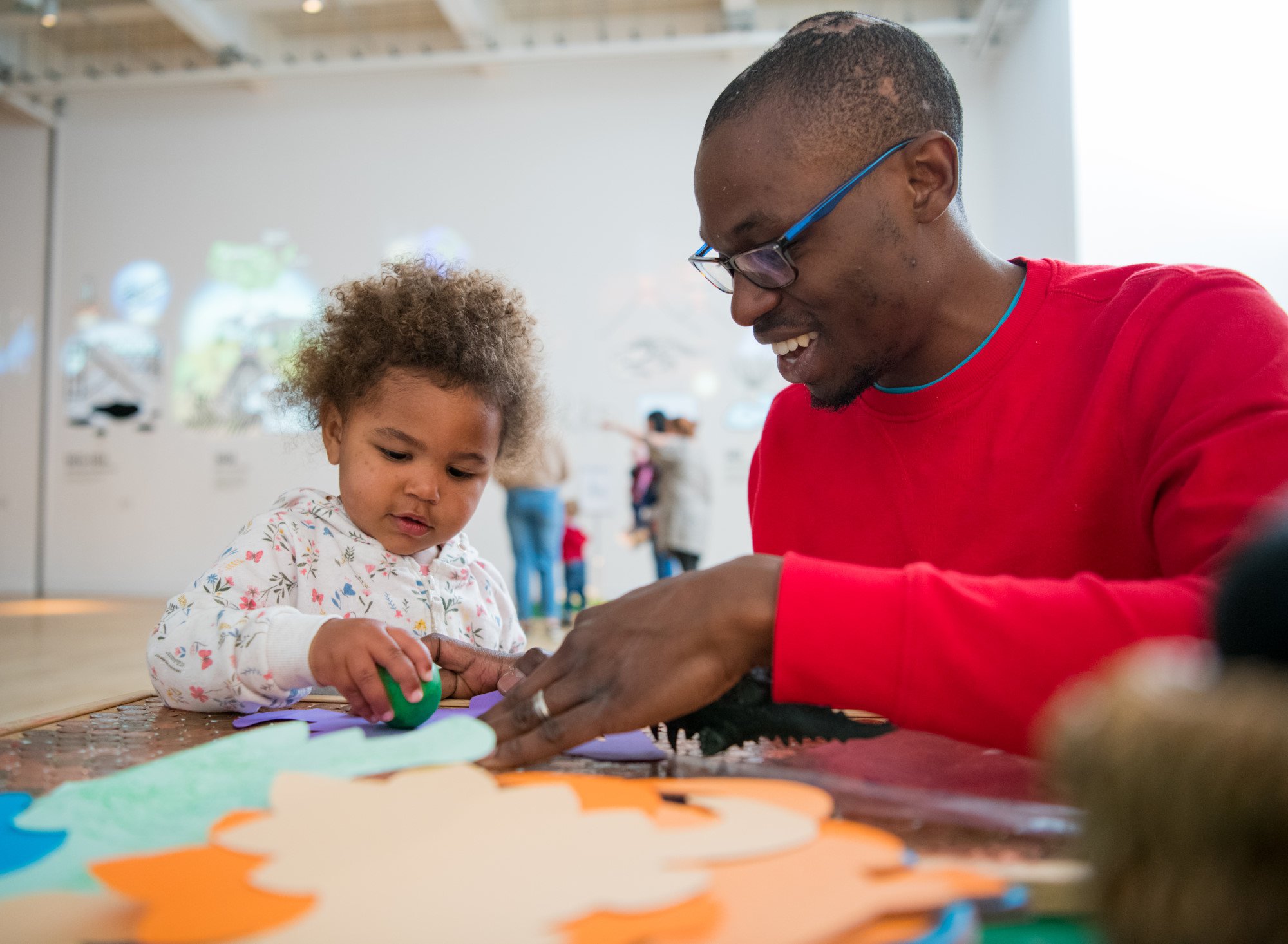 What is must-see museums?
Must-see museums is a membership scheme with free and paid levels, providing information and offers about visits to Tyne & Wear Archives & Museums' museums and galleries. It is an 'opt in' membership which means we won't add your details to must-see museums unless you confirm you would like us to do so and that you agree to the terms of this privacy notice which explains what we do with your information.
Who we are
Must-see museums includes the ten venues all managed by Tyne & Wear Archives & Museums (TWAM):
Arbeia, South Shields Roman Fort
Discovery Museum, Newcastle upon Tyne
Great North Museum: Hancock, Newcastle upon Tyne
Hatton Gallery, Newcastle upon Tyne
Laing Art Gallery, Newcastle upon Tyne
Segedunum Roman Fort, Wallsend
Shipley Art Gallery, Gateshead
South Shields Museum & Art Gallery, South Shields
Stephenson Steam Railway, North Shields
Tyne & Wear Archives
TWAM is a joint service supported by the four local authorities of the area (Newcastle, Gateshead, North Tyneside and South Tyneside). TWAM has separate agreements with Sunderland City Council to manage its archives and with Newcastle University, to manage the Great North Museum: Hancock and Hatton Gallery. Newcastle City Council is the lead authority and is registered with the Information Commissioner as the Data Controller, with overall responsibility for the collection and processing of your personal information by TWAM.
The Data Protection Officer for Newcastle City Council is Phil Slater.
Address:
Data Protection
Newcastle City Council
Floor 6
Civic Centre
Newcastle upon Tyne
NE1 8QH
Email: dataprotection@newcastle.gov.uk
Tel: (0191) 2116511
How we use your information?
This privacy notice provides information on what personal information we collect from you, how and why it is collected, when and with whom it might be shared, and how long it will be kept. It also provides information on your rights to decide how it might be used, how you can access it, require it to be deleted and corrected, and your rights to complain.
It is produced in compliance with the General Data Protection Regulations (GDPR) and the Data Protection Act 2018. It is to be read in conjunction with TWAM's privacy notice, TWAM Development Trust privacy notice and the TWAM Enterprises' privacy notice.
This privacy notice had been drafted with brevity and clarity in mind. It does not provide exhaustive detail of all aspects of TWAM Development Trust's (TWAMDT) Must See Museums' or TWAM's collection or use of personal data. We will provide additional information at the point we seek to collect personal data for any other purpose not covered below and we are happy to provide any further explanation on any area of this notice if required.
Users Under 18
If you are under 18, please ensure that you obtain your parent/guardian's consent before confirming you wish your information to be included in must-see museums.
What will we contact you about?
We will communicate with you via our websites and email to:
inform you about exhibitions and events taking place at our venues and provide you with offers and incentives;
personalise your experience of our museums and galleries (tell you about programme and product offerings that are most relevant to your interests including our exhibitions and events, community programmes, cafes, shops and opportunities to hire our venues);
share information about our sponsors and business partners including events, special offers and competitions;
tell you about volunteering opportunities at our venues;
tell you about fundraising initiatives for our venues;
respond to requests or enquiries made by you;
invite your feedback;
verify your identity if you need help with a forgotten password or you are having login problems with one of our websites;
update your personal information;
if you opt to receive information about our shops, fundraising activity, volunteering and other services such as venue hire we will also send you information about those services.
Newcastle Gateshead Cultural Venues (NGCV)
Tyne & Wear Archives & Museums is part of a partnership with 10 leading cultural venues in Newcastle and Gateshead including: BALTIC, Centre for Life, Dance City, Live Theatre, Northern Stage, Sage Gateshead, Seven Stories, Theatre Royal, Tyneside Cinema and Tyne & Wear Archives & Museums.
We will not share your personal data with the other partners in Newcastle Gateshead Cultural Venues, however we would like to tell you about the initiatives we are working together on from time to time.
We may also share information about the Family Explorers audience development programme that TWAM administrates:
Family Explorers – a facebook group and email list that provides information and recommendations about family events in the North East.
Why do we ask for your postcode?
When you sign up to must-see museums we ask you for your postcode. This is used for two reasons:
to help verify your identity when you verify your email. This is an extra layer of security to ensure your details stay secure.
to help us understand our reach - where our visitors and people on our mailing list are travelling from.
We may from time-to-time ask you for further information in order to keep your personal details up-to-date and for particular purposes. We will always tell you how we will use any further information received from you. Periodically, we will need to send you our website and service announcement updates.
Lawful basis for processing data and how long we will keep your information
The General Data Protection Regulation (GDPR) states that personal data can only be processed if there is a legal ground to do so. The GDPR provides six legal grounds under which personal information can be processed lawfully and stipulates that an organisation's privacy notice must include reference to this.
The legal grounds that is relevant to TWAM's use of your personal information for the must-see museums membership scheme is:
Consent: the data subject has given consent to the processing of his or her personal data for one or more specific purposes.
We will contact you three years after you first register for Must-see Museums to ask you to renew your consent, unless you have already renewed it by engaging with us within that period.
How we protect your information
We take every precaution to protect your information. To this end we maintain strict physical, electronic and administrative safeguards to protect user's personal information from unauthorised or inappropriate access. All personal information stored by us is kept on a server in a secure environment.
Only employees and approved contractors of Tyne & Wear Archives & Museums who need the information to perform a specific task, are granted access to personally identifiable information.
Who is my information shared with?
Your information will only be used by Tyne & Wear Archives & Museums. We will not share your personal information with any third parties without asking your permission.
How to contact us
If you decide you don't want to be part of must-see museums at any time or you would like to revise the information provided to us you can update this by completing the form on the member area of the website or by contacting us at communications@twmuseums.org.uk.
You will always be given the option to unsubscribe from must-see museums when you receive information from us. We will also contact you every 3 years to ask you to renew your consent so we can be sure you still want to receive information from us.
Your satisfaction with our services is very important to us and we will always strive to resolve any problems and complaints you have. You can contact us at: corporategovernance@twmuseums.org.uk or in writing at the following address: Corporate Governance, Tyne & Wear Archives & Museums, Blandford Square, Discovery Museum, Newcastle upon Tyne NE1 4JA.
You have the right to obtain from us an electronic or paper copy of all personal information concerning yourself by emailing: corporategovernance@twmuseums.org.uk
Changes to this privacy notice
Tyne & Wear Archives & Museums is committed to safeguarding your privacy. This privacy policy may change from time-to-time so please check it periodically. It was last updated on 27 October 2021. You can also read Tyne & Wear Archives & Museums' full privacy policy here https://twmuseums.org.uk/privacy-policy.