Announcing our new seasonal event sponsor
24 September 2021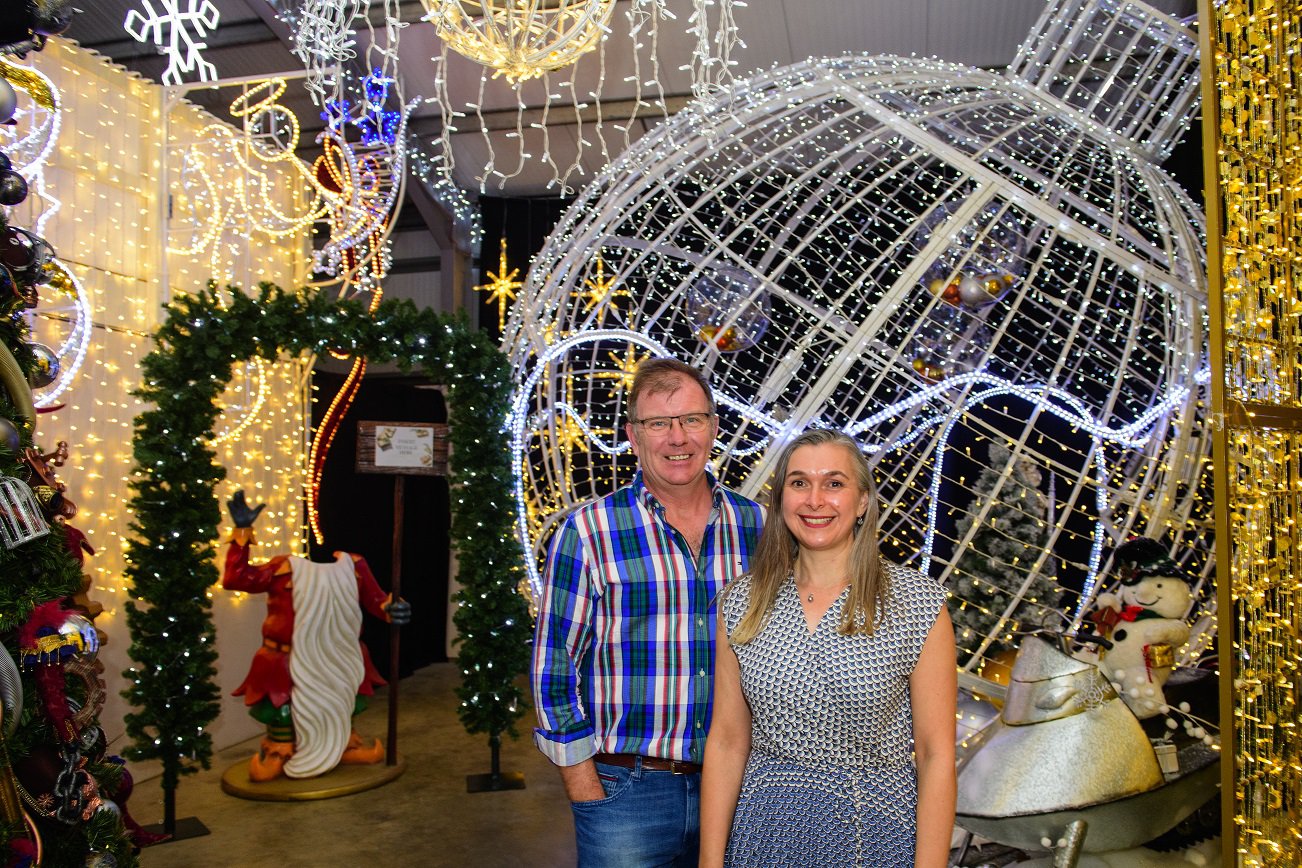 Image: Russell Brown and Wendy Clarkson, Directors of Fizzco
Tyne & Wear Archives & Museums (TWAM) is excited to introduce its new seasonal event sponsor Fizzco, who are supporting the 2021 Elf Express event at Stephenson Steam Railway, North Shields.
Fizzco was established in 2006 on a Christmas tree farm in rural Lincolnshire, as a complementary business to selling Christmas trees, expanding into offering festive and seasonal decorations to suit any Christmas style. In 2012, the company was invited to provide festive décor to 10 Downing Street. Fizzco Projects was launched in 2014, with the aim of providing a complete project management service specialising in creative display and installation. To date, the company has 36 installations partnerships.
Company Director Wendy Clarkson said: "We are thrilled to support Tyne & Wear Archives & Museums in creating and delivering immersive events which help the museum and archive service reinvest in their learning and community programming."
Geoff Woodward, Museum Manager, North & South Tyneside, said: "We're delighted that Fizzco are supporting our brand new Christmas event this year at Stephenson Steam Railway. Their expertise in festive decoration ensures that our visitors are in for an extra special treat and by supporting our event, they are helping us to continue to deliver fantastic family events and learning programmes."
Fizzco's specialised display and installation services will enhance the brand new Elf Express event, which is launching at Stephenson Steam Railway, North Shields, in November this year, contributing greatly to the enjoyment and experience of visitors. To celebrate this new partnership, Fizzco is offering customers of Elf Express a special seasonal offer through their brand ChristmasTimeUK, the largest leading independent supplier of Christmas decorations in the UK.
The support of business partners enables TWAM to engage millions of people who visit its 4 museums, 3 art galleries, 2 Roman forts and 1 archive. It helps the museum service to bring world-class objects and exhibitions to the region such as the Lindisfarne Gospels exhibition at the Laing Art Gallery in September 2022.
Their support contributes to ensuring 75,000 school children can enjoy the learning programmes the museums and galleries deliver. It also helps to secure the future of the museum services' community programmes for local people who would never usually visit a museum or gallery – taking the museum to them.
For more information about Fizzco, please visit their website: www.fizzco.co.uk