Durham clothing supplier helps to brighten up winter events
05 November 2019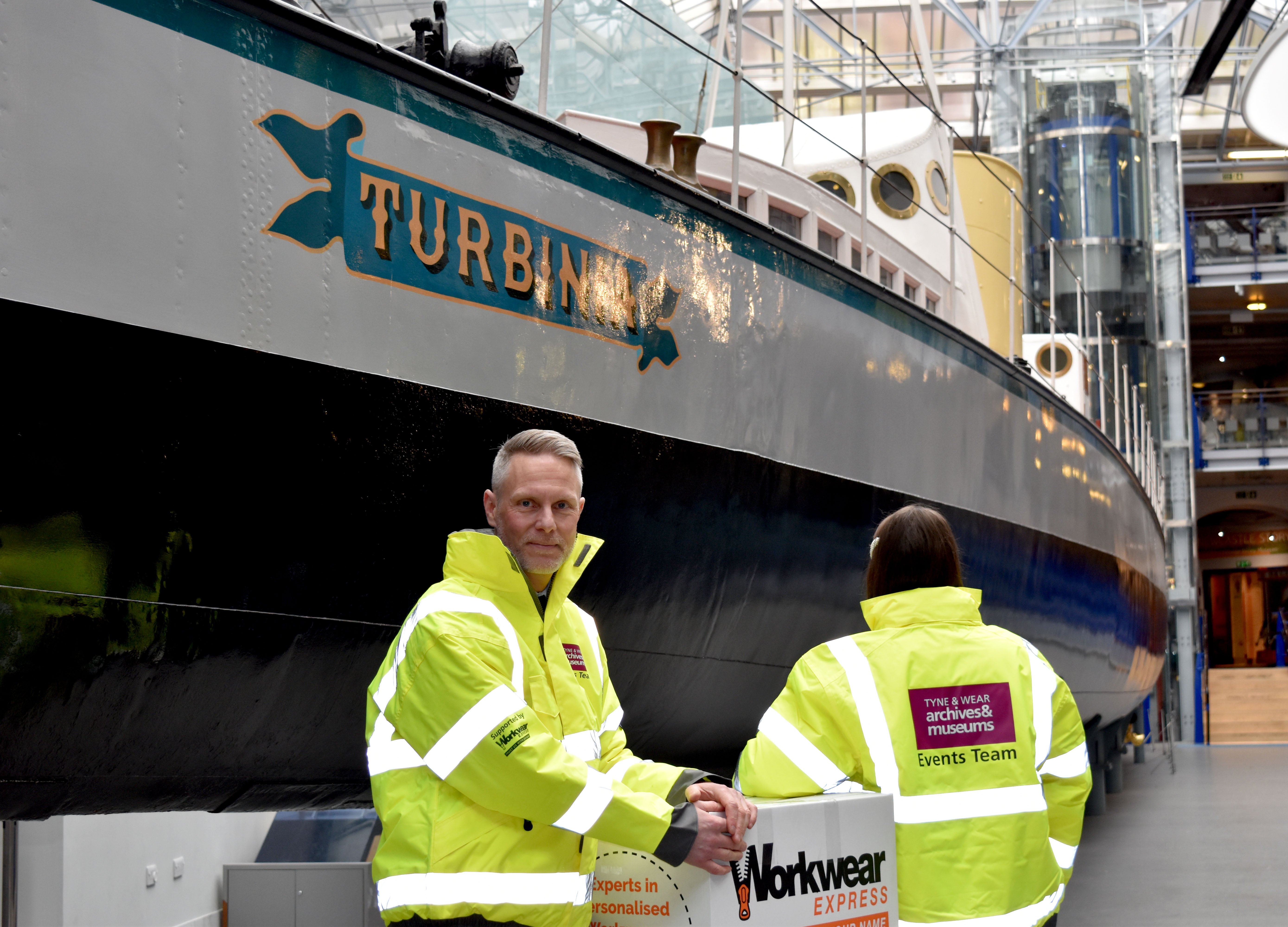 A North East workwear supplier has donated a set of all-weather high-visibility jackets to keep staff from North Tyneside museums warm and dry during winter events.
Workwear Express is supporting the outdoor event programmes at Segedunum Roman Fort in Wallsend and Stephenson Railway Museum in North Tyneside.
Museum Manager, Geoff Woodward, said: "We'll be welcoming thousands of visitors to our outdoor events over the next few weeks and it's vital that our staff are easy to spot and of course that they can keep warm and dry.
"Our partnership with Workwear Express means that our team will now be dressed to impress – look out for them at all of our outdoor events this season."
Director of Corporate Accounts at Workwear Express, Nigel Morris said: "Supporting the local community is an important part of the Workwear Express ethos. We are proud to partner with Tyne & Wear Archives & Museums and understand the positive impact its community events have on local people across the North East. We are pleased that the team are happy with their new branded jackets and we are looking forward to being part of an exciting calendar of events over the coming months."
Staff at Segedunum Roman Fort will be wearing the jackets at this week's fireworks display, which takes place on 5 November and is expected to attract an audience of thousands.
At Stephenson Railway Museum, staff will be welcoming families from across the region for this year's Santa Specials.
Durham-based Workwear Express was founded 29 years ago by Andrew Ward and today it provides personalised workwear, uniforms and promotional clothing to customers worldwide.
Find out what's on this winter at Stephenson Railway Museum and Segedunum Roman Fort at www.twmuseums.org.uk.