Exhibition marks Professor Brian Shefton's centenary
11 August 2019
"His irrepressible energy and curiosity were an inspiration to all those who knew him"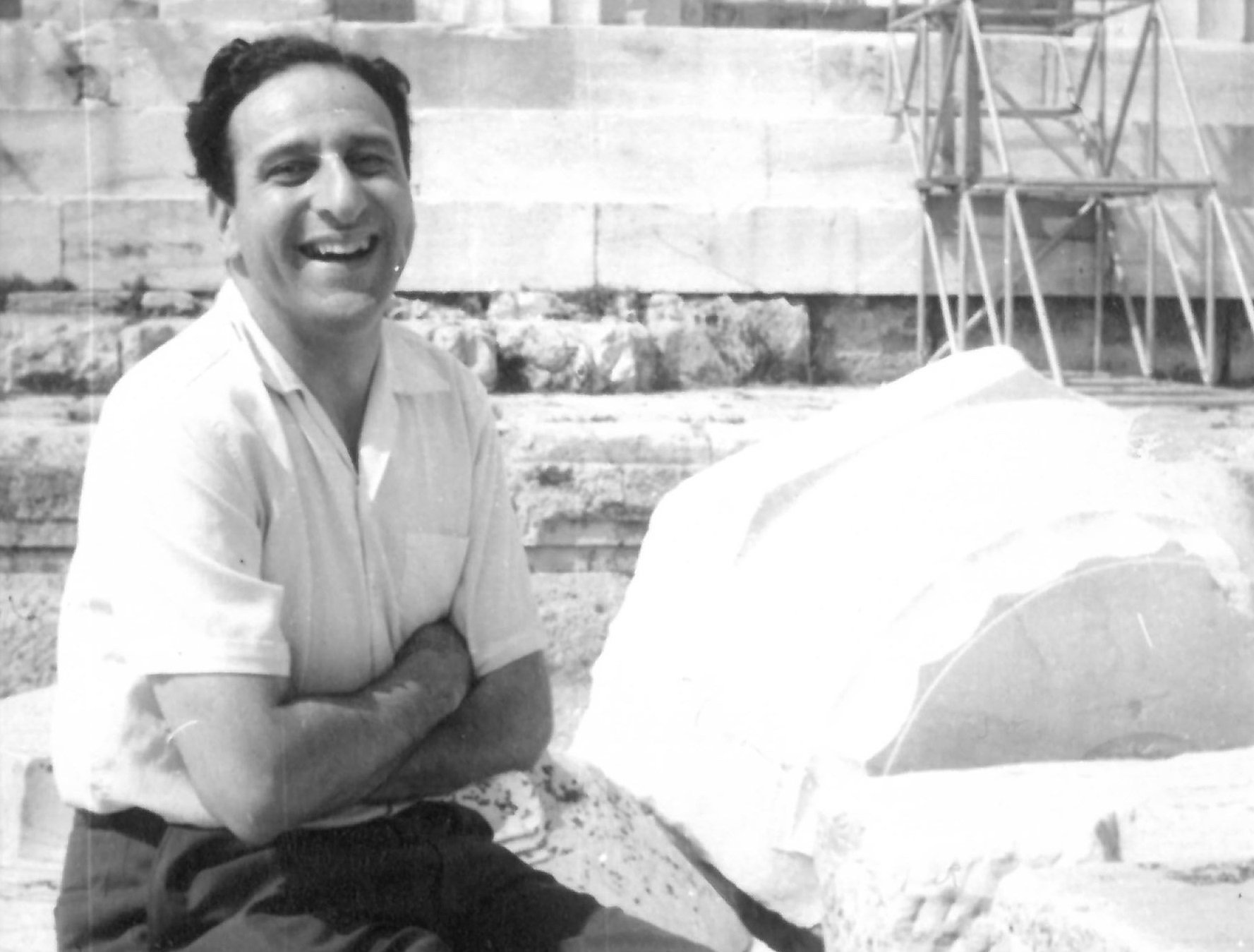 A new display has opened at Newcastle University's Great North Museum: Hancock to mark the 100th anniversary of the birth of Professor Brian B. Shefton.
Shefton (11 August 1919 – 25 January 2012) was a leading Classical archaeologist whose outstanding collection of Greek and Etruscan antiquities became his legacy.
He was born Bruno Benjamin Scheftelowitz in Germany and his family escaped Nazi persecution, fleeing to England in 1933. Following study at Oxford University, a period or internment on the Isle of Wight with other European refugees came during the Second World War.
On his release, Bruno changed his name to Brian Shefton and joined the British Army. Later, he spent several years carrying out archaeological research in Greece before finally settling in Newcastle as lecturer of Greek Archaeology and Ancient History in 1955.
Shefton's internationally significant collection of nearly 1000 objects began with the purchase of three Greek pots with a £25 grant in 1956. He retired in 1984 but continued to collect, with the last acquisition coming in 2002.
Now, many of Shefton's artefacts are on display at the Great North Museum: Hancock and this temporary exhibition reveals the histories of key items for the first time, including a statuette of the goddess Nike once owned by Victorian polymath John Ruskin.
The exhibition also includes a projected installation showcasing Newcastle University PhD student Daisy-Alys Vaughan's research into the Shefton Archive.
Andrew Parkin, Keeper of Archaeology at the Great North Museum: Hancock, said:
"His scholarship was truly international. He was an incredibly generous scholar who always had time for others. His irrepressible energy and curiosity were an inspiration to all those who knew him."
Collecting Classical Antiquity: Brian B. Shefton 100 Years is now open in the Ancient Greeks gallery of the Museum, running until at least the end of October 2019.