Business Partnerships
Your brand | our audience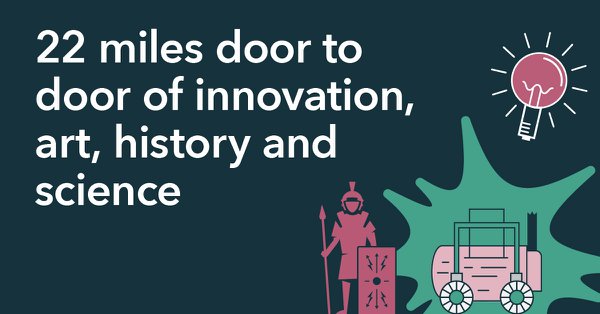 We represent 22 miles door to door of innovation, art, history, and science packed into 4 museums, 3 art galleries, 2 Roman Forts and 1 Archive. We manage these cultural assets on behalf of Newcastle University and the local authorities of Gateshead, Newcastle, North and South Tyneside, as the collective Tyne & Wear Archives & Museums.
We are a not-for-profit organisation and depend on earned and contributed income to support our work. We can connect you to over 2 million people in our venues and online and you can help us to keep art, culture and heritage at the heart of the North East. Download our brochure.
Sponsorship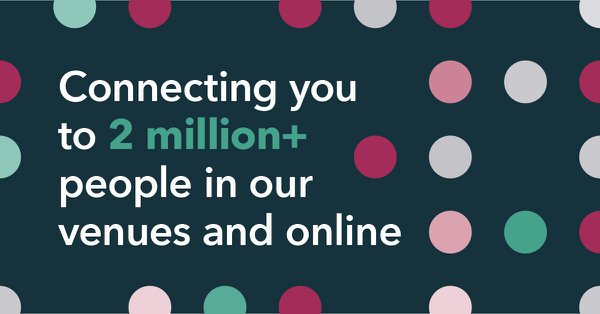 Support our high profile exhibition and event programme as a sponsor and we will introduce your company to a new audience who are engaged and passionate about their region. A dedicated relationship manager will work with you to create a bespoke package of benefits to support your business objectives.
From brand exposure, annually connecting you to 2 million+ people in our venues and online, to welcoming your clients with unique in-venue experiences, building relationships and developing loyalty or simply creating the opportunity for your employees to grow and shine with our highly regarded volunteering programme.
In November 2022 we won the Best Arts & Business Partnership at the North East Culture Awards and in December 2022 won the Not for Profit Marketing Award at the North East Marketing Awards, both for our business partnership with Nexus.
"Working with Tyne & Wear Archives & Museums has provided Nexus with a truly impactful way of reaching customers. Following the pandemic lockdowns, we embarked on a partnership that meant our ambitions and objectives could be met by combining messages and campaigns, encouraging more public transport journeys while also breaking down barriers to families accessing arts and culture. By working with TWAM's unique venues and dedicated team, we were able to increase our customer numbers all while enjoying synergy with an organisation whose values mirror our own." David Turton, Marketing Services Manager, Nexus
Find out more about the successful partnership with Nexus.
Please note that it is also possible to hire Tyne & Wear Archives & Museums venues on a commercial basis. Find out more about venue hire.
---
Sponsorship opportunity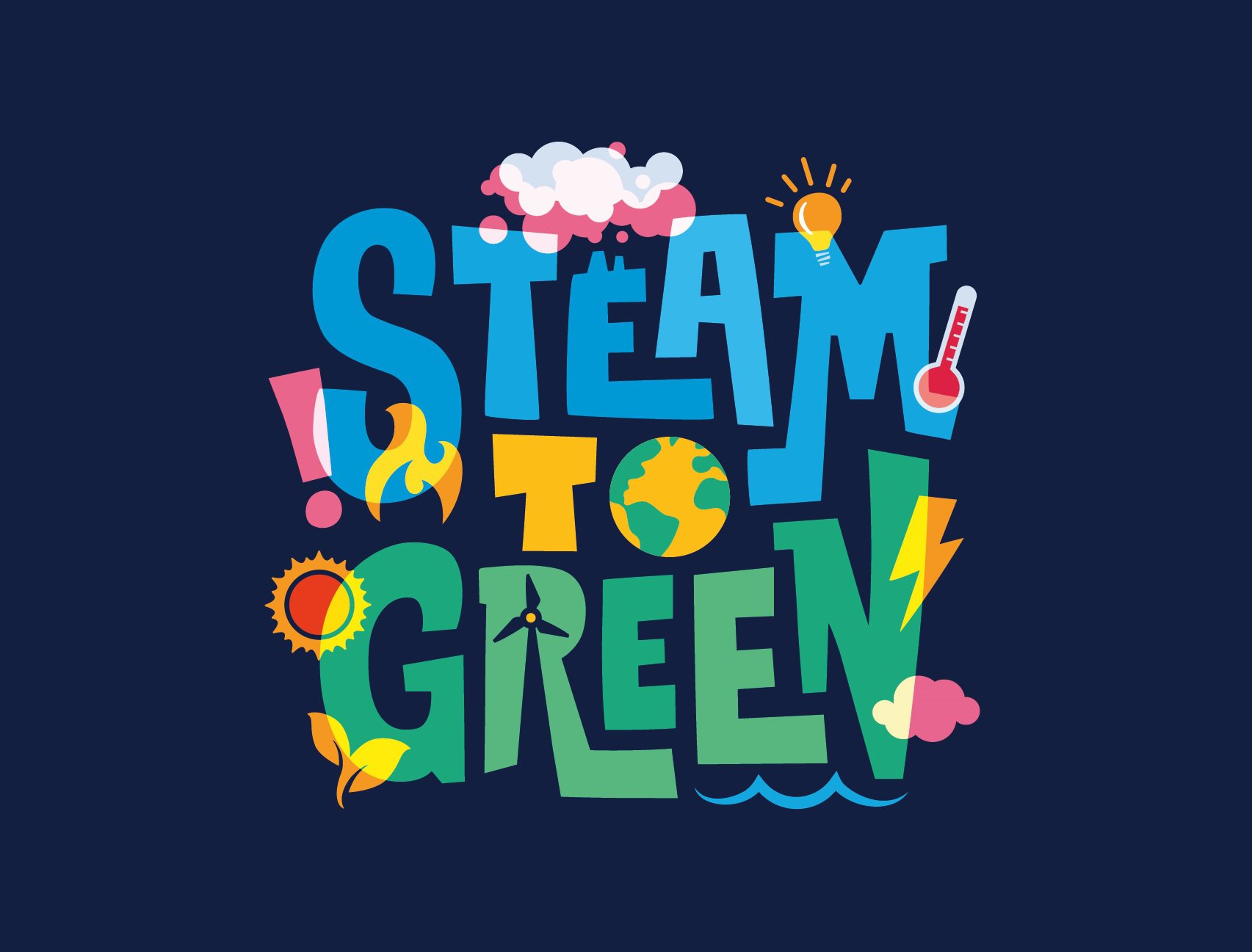 We have an exciting opportunity for North East businesses to support our Steam to Green exhibition and programme, at Discovery Museum to engage 500,000 visitors across the North East region and beyond, over a 24-month period.
Steam to Green is set to address the Climate Emergency head on, re-focusing the climate lens on hope and positivity , harnessing people's optimism and empowering visitors to take control, by making large and small changes that will help to save our planet.
By investing in our Steam to Green programme your business will be in esteemed company, with some of the leading green businesses in the North East and our partner Newcastle University who are directly contributing to climate change technology research which will be showcased at Discovery Museum.
A partnership with us would place your brand 'front and centre' with our family audience, in the museum and online, aligning our content with your product range and services.
Example sponsor benefits (dependent on level of support):
Mailing List
Partner acknowledgement and agreed key message in emails about Steam

to

Green programme to our

27,526 subscribers
Website
Branding and information about your business in association with Steam to Green across the Discovery Museum website (550,000 web visits per year)
Social Media
Social media content developed in partnership and

posted

on our social media platforms

.

Discovery Museum's Facebook - 16,834 likes
Discovery Museum's X - 13,118 followers
Discovery Museum's Instagram - 2,891 followers
Tyne & Wear Archives & Museums LinkedIn - 5,097
Branding
In-venue promotion of the partnership via a panel / posters / digital screen at appropriate venues.
Branding on printed materials for the programme.
PR and Media relations
Film recorded of the sponsor talking about why they've supported us to share on social media / online.
Acknowledgement in all press releases about the Steam to Green exhibition.
Events
Acknowledgement at any events / conferences promoting the Steam to Green exhibition.
Potential for special events for employees/clients e.g. early access to museums on a weekend.
Volunteering opportunities for employees across the Tyne & Wear Archives & Museums (TWAM) group.
Complimentary venue hire of a TWAM venue for an event/conference (subject to availability / catering and AV etc are charged).
In-kind support
By providing much needed products and professional services, the money we save can be reinvested to extend and develop our programmes and exhibitions. In recognition of the donation, we will credit your company as an in-kind sponsor. This will entitle your business to bespoke benefits aligned to the value of the product or services.
"Maintaining strong roots in the local community is an important part of the Workwear Express ethos. We are proud to support Tyne & Wear Archives & Museums and we truly understand the positive impact it has by connecting the region with art and culture. We have adopted a collaborative approach to create maximum added value." Workwear Express
Social value community partnerships
What is Social Value?
The Social Value Act introduced in 2013 sets out new criteria for Local Authorities' commissioning
and procurement framework. It actively encourages businesses who are tendering for work with local authorities to support the four pillars of Social Value. Evidence the commitment and passion of your business for the people, culture, well-being and heritage of the North East region by supporting the community pillar of the social value act 2013.


By evidencing your business's support for local supply chains, its community, ethical leadership and green and sustainable actions, you match the values that underpin local authority commissioning and procurement frameworks, creating the potential to score more highly when tendering for contracts. Become a social value community partner and we will give your business the leading edge, as well as sharing with you how your business contributions have provided benefit.
Payroll Giving
Payroll giving, is giving directly from your salary and is an easy way to support a cause close to your heart. By donating taxfree directly through your salary this is the most tax-efficient way to give.
There are many benefits to Payroll Giving:
• Easy and convenient – straight from pay
• Tax-effective – it costs less to give more
• Flexible – control over how much you want to donate
• Supports good causes

Offering a payroll giving scheme is a great benefit to your employees and is a quick and simple process to implement to support art, culture and heritage across the North East.