Jobs FAQs
Your questions answered about careers at Tyne & Wear Archives & Museums.
How do I find out about vacancies?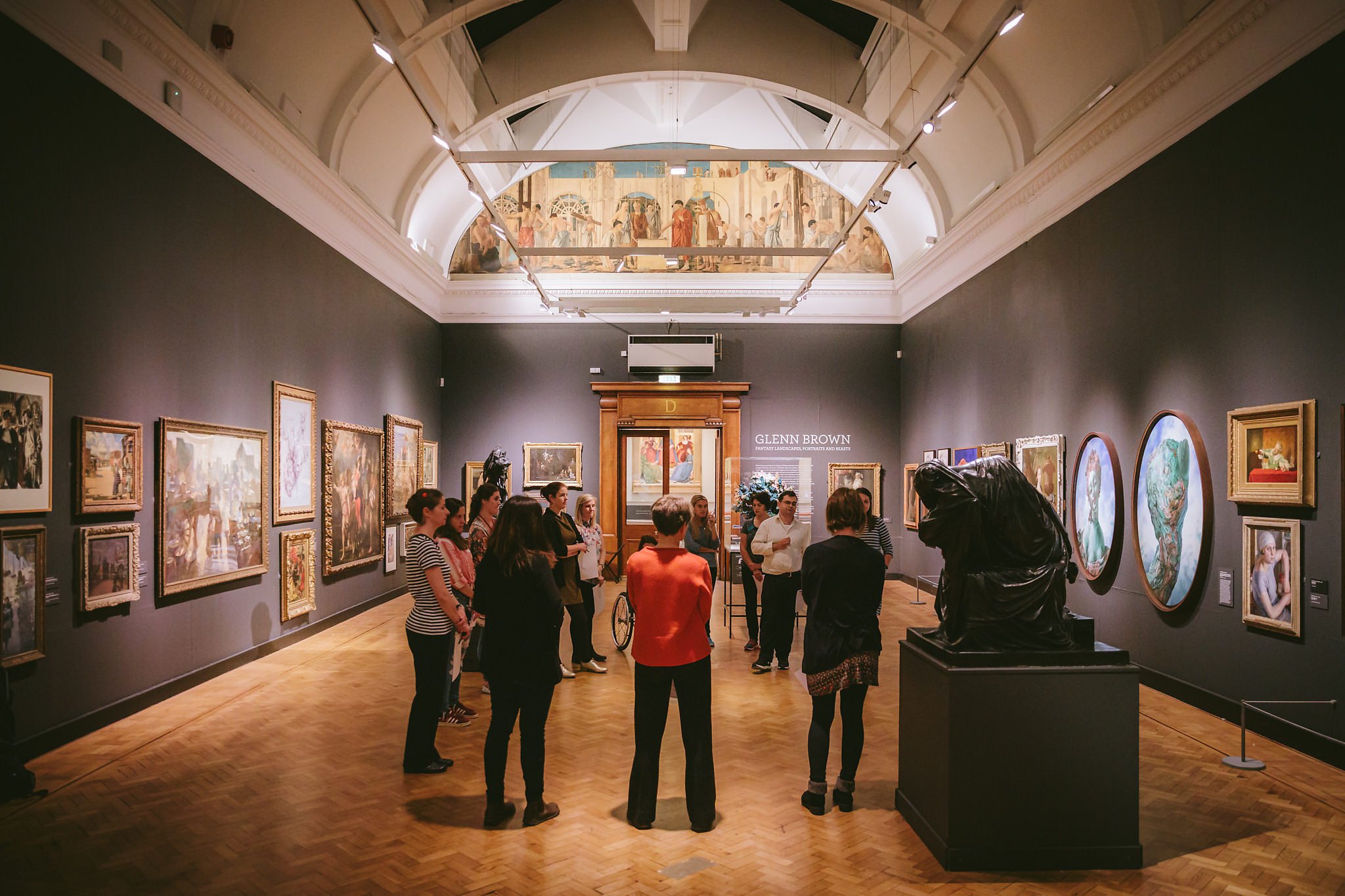 Vacancies are advertised in a variety of places including our own and third-party recruitment websites. All roles are advertised at North East Jobs and you can find any current vacancies by accessing the home page, scrolling down to 'browse by employer' then selecting Newcastle City Council.
The best way to find out about new job opportunities is to sign up for alerts. To do this, head over to the North East Jobs website and create an account, then once logged in, run an advanced search of the types of areas you are interested in (most of our jobs come under Admin/Secretarial/ Customer Services, Arts/Tourism or Other (you can refine to pay scales, working patterns and contract type) then click 'add to job alerts'. It is not possible to refine alerts to Newcastle City Council so the best way to keep up to date is through job category alerts.
What is the application process?
All roles must be applied for online via North East Jobs. When you find a role you are interested in be sure to access the 'supporting documents' that will be linked to the job page on the right-hand side. Here you will be able to download and read the Job Description and Person Specification. Then click 'apply now'.
The application form will ask for two referees (most recent employer or school teachers and volunteer supervisors if this is your first job), your educational and work history as well as diversity monitoring information, which you are not obligated to provide but we encourage. The most important part is the 'supporting information' section, where we expect you to respond to the person specification with how your skills and experience match what we are looking for.
Applications need to be submitted before 22:59 on the day of the deadline. If you would like an informal chat about the role prior to submitting an application, there is usually the name and contact details of the recruiting manager in the introduction section of the job page. If not please email hrrecruitment@twmuseums.org.uk and our HR team will help you.
You'll hear from us within a couple of weeks of the closing date by email if your application has been shortlisted. Unfortunately due to the high volume of applications we receive we are not currently able to notify candidates if they have not been shortlisted for interview. You can however contact us at hrrecruitment@twmuseums.org.uk to check on the progress of your application.
You will be given full details as to the date, time, location and structure of the assessment process, and who you'll be meeting on the day, so you know what to expect. Assessment processes vary depending on the job role, we carry out interviews for all job roles but you might be asked to complete a test or presentation as well where relevant.
If you're successful you will be made a conditional job offer and contacted with full details about this and the proposed contract, and we will discuss potential start dates. If you're not successful, keep an eye on our website, or our social media channels, and feel free to apply again the next time a job is advertised.
Is there any support I can access with the interview process?
We offer a guaranteed interview for those who identify with a disability and meet all the essential criteria on the person specification for a role. Special access arrangements and reasonable adjustments will also be made for any candidates who require them. You will be asked if you require any support when invited to interview.
We have also recently partnered with Suit Ability and Smart Works who can provide business attire free of charge to wear to your interview if needed. To support you with the process, all interview candidates can request reasonable travel reimbursement.
How do I access help if I am having trouble with the online application or I do not have internet access?
If you are not able to access the application form via the internet or experience any issues submitting it or require any support please contact or call (0191) 277 4797.
Can I submit a CV on spec or use a CV instead of an application form?
We only accept applications to specific job roles and do not keep CVs on file. You will need to apply for any advertised position via North East Jobs. We require all candidates to complete an application form for our vacancies as we prefer to shortlist based on experience and skills to ensure a fair process for all candidates.
Are the roles you offer flexible in terms of hours and contract types?
We offer full, part time and job share contracts as well as casual roles in Front of House and Learning. The benefits of working casually are that you can choose the amount you wish to work and fit this around other commitments. We may expect some evening and weekend working in some roles, however, this is compensated by a higher rate of pay for Front of House or Time Owed in Lieu for other staff.
Newcastle City Council also now offer Agile Working for roles that are suitable for performing remotely in line with business needs, and you could qualify for a small start up allowance to support setting up a work area at home.
How do you support staff from diverse backgrounds or those with protected characteristics?
We aim for high standards of practice in terms of diversity, which applies to all areas of the organisation including recruitment and ongoing staff support. We underpin this with a robust Diversity, Equality & Access Policy which is regularly reviewed and training in this area is mandatory for all staff.
Our HR team are part of a larger network of cultural organisations across Newcastle and Gateshead (NGCV) who regularly meet to share best practise in relation to Equality and Diversity. In 2020 we signed up to the North East Anti-Racism statement and you can find out more about our continued commitment to anti-racism. Our commitment for LGBTQIA+ equality and inclusion was demonstrated by Newcastle City Council being declared Stonewall's number one employer in 2020 and we are signed up to the North of Tyne Combined Authority Good Work Pledge.
Additionally, we are a Disability Confident Employer and are committed to supporting applicants through the recruitment process but also supporting disabled staff or those with long terms health conditions on appointment and during their careers with us.
What areas of the organisation/disciplines could I contribute to?
TWAM manages four museums, three art galleries, two Roman forts and the archive service for Tyne and Wear. The type of roles we have include:
Front of House
Curatorial, Exhibitions and Events
Collections Management (Documentation/Conservation)
Archives
Learning and Engagement
Outreach and Communities
Communications, Digital, and Design
Development and Fundraising
HR, Governance and Finance
Senior Management
We also have project teams who work on specific initiatives e.g. the British Library's Unlocking Our Sound Heritage was a recent project we had staff working on.
Additionally, we are responsible for managing Museum Development North East and the Environmental Records Information Centre (ERIC) North East.
There are also opportunities to work in unpaid roles on our Strategic Board or Development Trust Board and we operate an external trading company TWAM Enterprises Ltd who may also advertise vacancies from shop assistants to buyers.
Are there non-traditional routes into museum work? Do I have to have a degree in museum studies?
We welcome applications from a wide range of backgrounds and value experience whether it's from paid work or from volunteering as well as formal qualifications. We also welcome applicants with a wide variety of academic disciplines outside of museum studies specifically, as our roles span a diverse range of departments and we recognise the benefit of transferable learning and skills.
In addition, we offer occasional paid internships with no upper age limit that don't reference academic qualifications. Here we seek to remove barriers for people who want to start a career in museums where academia or unpaid volunteering may prove prohibitive. We have also signed up to the Armed Forces Covenant to support the recruitment of ex-military personnel and their families.
We have examples of staff who have worked in a variety of roles from a wide range of backgrounds, and will be developing case studies to share.
Can I gain some experience of museum work through work experience, volunteering or internships?
We do offer paid internships from time to time and welcome candidates from non-traditional backgrounds. These roles are advertised through North East Jobs and follow the same recruitment process as our regular jobs.
Volunteers are essential to the work that we do. You can help to ensure that all of our museums and galleries are innovative, imaginative, creative, totally inclusive, secure and sustainable. In turn, we hope volunteering will help you to develop new skills and interests, meet friendly, like-minded people, gain confidence and a sense of well-being, and even strengthen your CV.
We want all our volunteers to have an enjoyable and rewarding time and to feel part of the team that delivers a world class museums service to the communities of the North East and beyond. Find out about our volunteer opportunities.
Unfortunately our work experience programme is currently closed for applications.
Can I work for TWAM if I am not from the UK?
You will need to provide proof of your eligibility to work in the UK before being offered any role.
At a senior level, there may be opportunities for sponsorship of candidates from other countries to gain a working visa; however, most of our roles would be excluded from qualifying for sponsorship due to the entry salary level under the UK skilled worker route and due to them not being in a shortage occupation.
Find out more about UK visa sponsorship for employers.
Is Continued Professional Development (CPD) available through working for TWAM?
We offer a wide variety of training and development opportunities. We aim to ensure you have the skills and experience to carry out your duties effectively and make a full contribution to the overall success of the organisation. We encourage professional development and also active involvement in TWAM-wide working groups and sector wide work so you can make a difference to both TWAM and other organisations.